Joanna's Osso-Bucco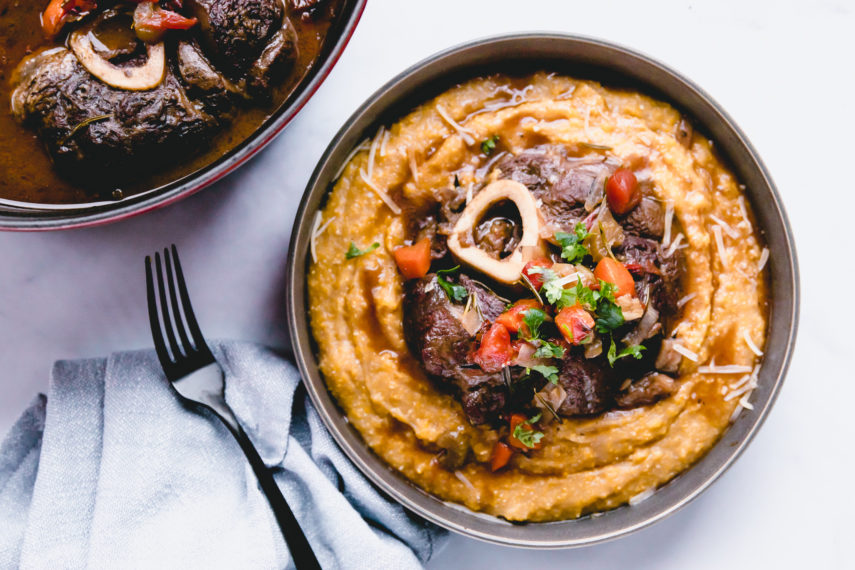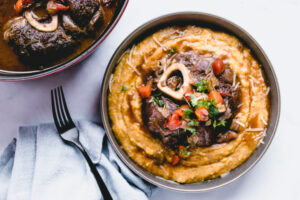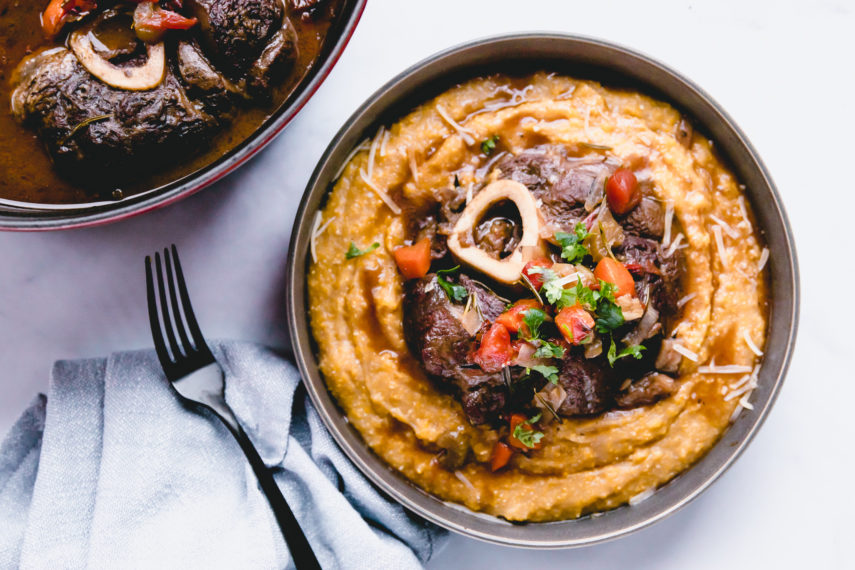 If you had a chance to visit us at last Saturday's market, you know what a decadent meal this recipe leads to. If you're like us and love a little adventure in the kitchen, try your hand at recreating perfection with Joanna's homemade osso-bucco recipe.
Ingredients
2 pounds veal (or beef) shanks
1/4 cup all-purpose flour
1/4 cup Butter
2 cloves garlic, crushed
1 large onion, chopped
1 large carrot, chopped
2/3 cup dry white wine
2/3 cup beef (or Chicken) stock
1 (14.5 ounce) can diced tomatoes
salt and pepper to taste
Directions
Dust the veal shanks lightly with flour. Melt the butter in a large skillet over medium to medium-high heat. Add the veal, and cook until browned on the outside. Remove to a bowl, and keep warm. Add two cloves of crushed garlic and onion to the skillet; cook until onion is translucent. Mix in the carrot and wine and scrape all the goodies off the bottom of the pan. Simmer for 10 minutes.
Transfer the shanks, onion, carrot and wine mixture to a crock pot. Pour in the tomatoes and beef stock, and season with salt and pepper. Cover, and simmer over low heat for at least 6 hours. The meat should be tender, but not falling off the bone.
Serve with Polenta or grits made with Parmesan cheese. Enjoy!