Osso Bucco (Braised Beef Shanks)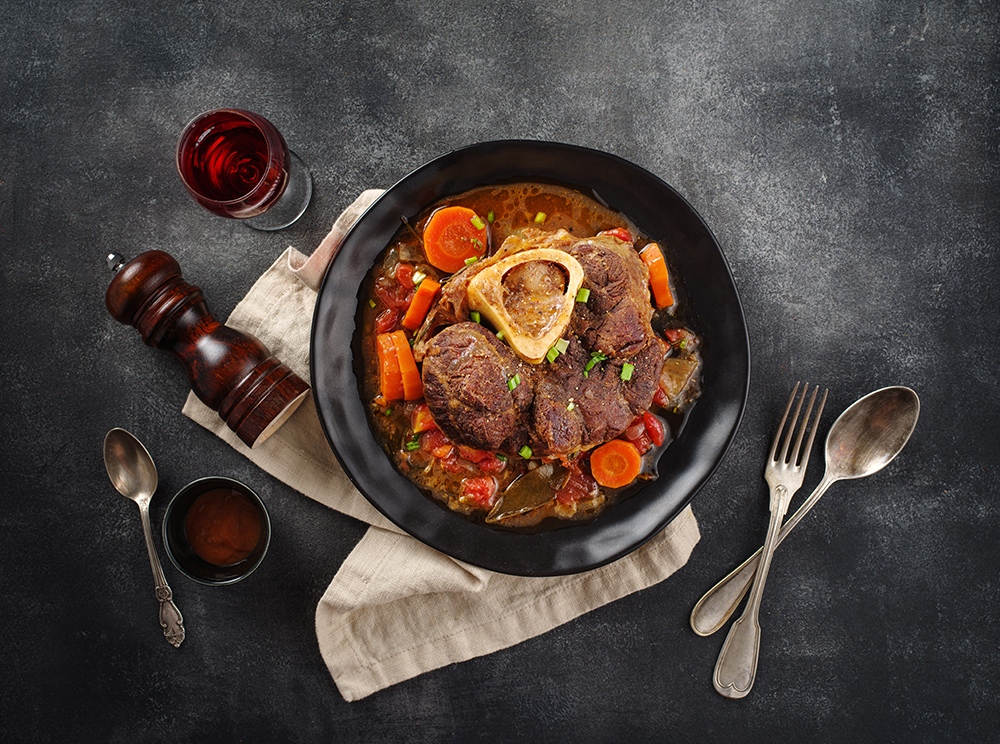 Osso Bucco is one of my favorite meals to make! This is an absolutely mouth-watering Italian comfort food that everyone should try at least once! Source: https://www.thekitchenmagpie.com/ 
Originally posted on https://www.thekitchenmagpie.com/ recipe by Karlynn of The Kitchen Magpie.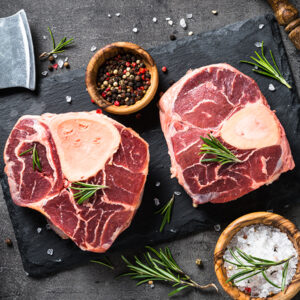 Ingredients
2-3 pounds beef shanks cut into 3-4 inch pieces
1/4 cup butter
2 tablespoons minced garlic
1/2 large white onion sliced into rings
2 medium carrots chopped
1/2 cup dry white wine
one 540 milliliters can diced tomatoes
1/2 cup beef stock
salt and pepper to taste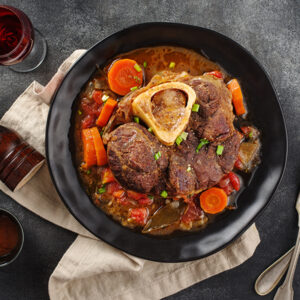 Instructions
If you want, dredge the beef shanks through flour and coat it. ( I skip this to keep it lower carb)
Melt the butter in a large oven safe braising pan over medium to medium-high heat.
Fry the beef shanks in the butter until browned on the outside.
Remove the beef shanks to a plate, and keep warm.
Add the onion slices to the skillet; cook and stir until the onion is tender. Add in the garlic and the carrots and fry until the garlic is fragrant.
Pour in the white wine and deglaze the pan at this point. Stir in the beef broth and the tomatoes.
Return the beef to the pan, making sure the shanks are submerged in the sauce.
The best way to cook now is to place the lid on top and cook the shanks in a 300 °F for 4-5 hours, until the meat is tender and falling off the bone.
For stove top, cover and simmer on the stove top over low heat for 2-3 hours, checking and moving the meat occasionally to ensure that the bottom is not burning.
For additional information and helpful tips, please visit: https://www.thekitchenmagpie.com/