Eggs Prepared Around The World
Did you know eggs could be used so many ways?
Just about every culture has their own unique way of cooking eggs — from the classic French poached eggs to flavorful egg bhurji.
We've compiled a list of 10 international egg recipes to try at home – no fancy cooking equipment required. Consider this is just a small list of the techniques and flavor combinations that exist, if you're looking to add change to your breakfast routine, this is a great place to start!
1. North African Shakshouka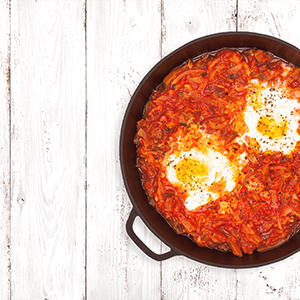 Shakshouka is a dish of eggs poached in a sauce of tomatoes, chili peppers, and onions, commonly spiced with cumin, paprika and cayenne pepper. Although the dish has existed in Mediterranean and Middle Eastern regions, its more recent egg and vegetable-based form originated in Tunisia.
Learn how to make this delicious North African Spicy Shakshouka & Meatballs with The Homecooks Kitchen.
2. Japanese Tamagoyaki
Tamago means egg and yaki means fry in Japanese; but it is not just a fried egg. When Japanese people say tamagoyaki, it refers to thick rolled egg. Enjoyed savory or sweet!
Follow the Chopstick Chronicle's Japanese rolled egg recipe for delicious tmagoyaki at home!
3. German Farmer's Breakfast, Bauernfrühstuck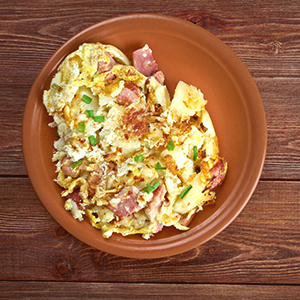 Sometimes the old ones are the best. Tthe German 'Bauernfrühstuck' is a classic country meal. There's a reason it was and is still so very popular – it's easy to make, uses ingredients you may well have at home and tastes fantastic.
Try your hand at Hurry The Food Up's twist on the German classic Bauernfrühstuck.
4. Indian Egg Bhurji
This is one of the most flavorful versions of scrambled eggs you will ever encounter. The eggs are seasoned with loads of powdered spices, including red chili, turmeric, cumin, and coriander—plus fried onions, for good measure.
Check out how My Heart Beets adds spice and life to scrambled eggs with this simple Egg Bhurji recipe.
5. Korean Steamed Eggs, Gyeranjjim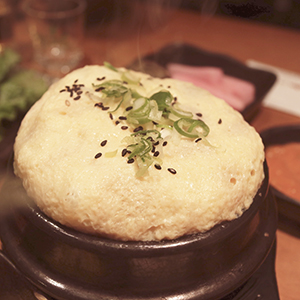 Gyeranjjim is a popular Korean side dish. It is a custard-like steamed egg casserole. Gyeranjjim is a humble and adaptable dish – you can make it just with eggs and scallions or with other chopped vegetables like carrots, onions, and/or zucchini. Shrimp and pollack roe are great additions too!
Learn the authentic way to make Gyeranjjim via the Korean Bapsang.
6. Turkish Eggs
Tangy Greek yogurt, spicy chili flakes, perfectly poached eggs and crusty sourdough come together for a flavor explosion. Take your brunch to the next level with the bold flavors of Turkish eggs!
Try a smokier version using hot paprika by Olive Magazine!
7. French, Oeufs Pochés À La Crème Et Au Gratin
Picture it: Poached eggs added to a creamy béchamel sauce, topped with breadcrumbs and flash broiled. This makes an exceptional breakfast dish with toast to mop up the ooey-gooey sauce.
Do as the French do and give the Oeufs Pochés À La Crème Et Au Gratin a try!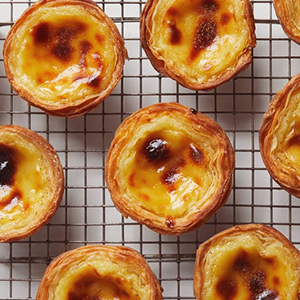 8. Portuguese Egg Tarts, Pastéis de Nata
If you've ever been to Portugal, you know that one of the greatest pastries to binge-eat there is the Portuguese egg tart: its crisp, flaky crust holding a creamy custard center, blistered on top from the high heat of an oven.
Head over to Tasting Table for a step-by-step on making Pastéis de Nata at home!
9. Spain's Tortilla de patatas
If you only try one Spanish egg dish, make it this one. Tortilla de patatas (also called tortilla española) is easily one the most popular dishes (egg-based or otherwise) in the entire country.
While the most basic Spanish omelets are made from a mere 3 ingredients (eggs, fried potatoes and salt), many people also add fried or caramelized onions.
Visit May I Have the Recipe for an out-of-this-world take on tortilla de patatas.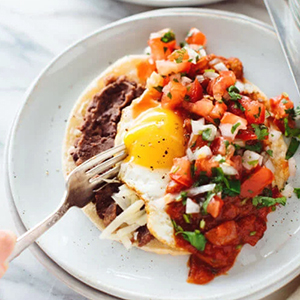 10. Mexican Huevos Rancheros
One of the most recognizable of the Mexican egg dishes, Huevos Rancheros is a simple but satisfying combination of fresh cracked eggs, warmed salsa and corn tortillas. This meal is perfect if you're looking for a protein friendly, hearty homecooked breakfast. Try adding beans and sour cream for additional protein and flavor, repetitively!
Cookie and Kate's version also includes a refreshing pico de gallo topping, get the recipe here.
And don't forget to stop by the farm for your 100% Pasture Raised Eggs! ?