PALEO: Chili Lime Pork Ribs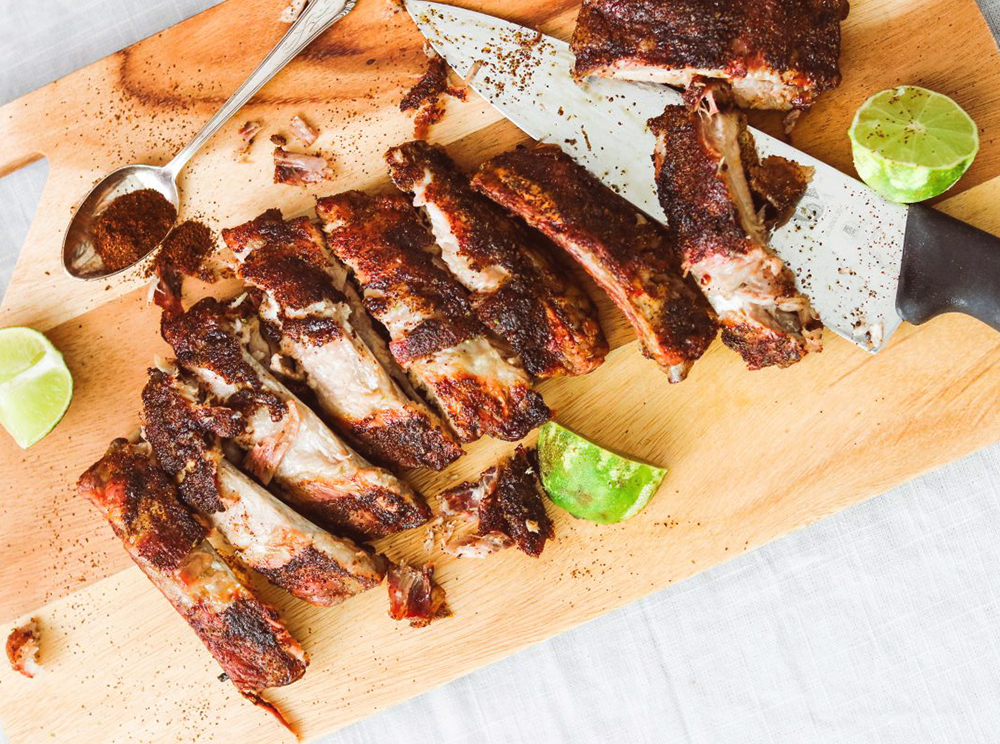 Deliciously addicting Whole30 and paleo pork ribs, baked covered in chili lime dry rub. It's so tender and crispy, you won't be able to stop eating it! Source: https://whatgreatgrandmaate.com/

Originally posted on https://whatgreatgrandmaate.com/ recipe by Jean Choi of What Grandma Ate
Ingredients:
2 lb pork spareribs
1 tbsp avocado oil
1 tbsp chili powder
1 tsp paprika
1/2 tsp garlic powder omit for low FODMAP
1/2 tsp sea salt
1/4 tsp ground black pepper
1/4 tsp cayenne
Zest of 2 limes
Instructions:
Preheat oven to 300 degrees F.
Rub avocado oil all over the spareribs.
Mix the rest of the ingredients in a small bowl.
Sprinkle and press in the mixed rub all over the spareribs so they are evenly coated.
Place a roasting rack over a baking pan.
Lay the spareribs on the roasting rack and bake for 2.5-3 hours until they are juicy in the inside, and crispy on the outside.
Cut spareribs into sections before serving.
For additional information and helpful tips, please visit: https://whatgreatgrandmaate.com/